Earl Leaf -fotograaf
Earl Leaf
De Amerikaanse fotograaf Earl Leaf bezocht na de oorlog Suriname. Zijn werk bevat reportages van 's werelds grootste beroemdheden.
Earl Leaf (1905-1980) is geboren in Seattle en groeide op in San Francisco. In 1936 bracht hij namens United Press verslag uit van de Chinees-Japanse oorlog. Hij was in 1938 de enige westerse journalist die Mao en zijn kameraden interviewde. Tijdens de tweede wereldoorlog diende Earl bij de voorloper van de CIA.
Na de oorlog besloot Earl dat hij zowel fotograaf als journalist wilde zijn. In die periode bezocht hij ook Suriname.
In 1949 ging hij als fotograaf aan de slag in Hollywood. Hij fotografeerde er o.a. de toen nog onbekende Marilyn Monroe en Clint Eastwood. Al snel volgden beroemdheden als Bogart en Bacall, Brando en John Wayne. Hij was de favoriet van sterren zoals Debbie Reynolds, Kim Novak en Jayne Mansfield.
In de jaren 50 maakte hij foto's van muzikanten, waaronder Elvis en Ricky Nelson. Hierna ook van The Beatles, Stones, The Kinks, Hendrix, Joplin, Mamas and the Papas, The Byrds, een jonge David Bowie, Bruce Springsteen en The Doors. Earl was ook de fotograaf van The Beach Boys.
Onderstaand een "Surinaamse foto" van Earl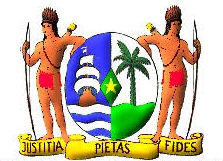 Auteur: Nico Eigenhuis