Book source: Wanhoop en Heilsverwachting; Het Success van Anton de Kom, Ellen Wicart, OSO, jaargang 9, nummer 2, Dec 1990

Subject: [History] Anton de Kom


Article: Anton de Kom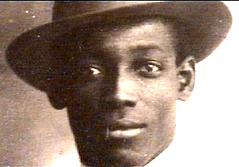 In 1920, at age 22, Anton de Kom (Cornelis Gerard Anton) left Paramaribo for Holland. While in Suriname he completed a MULO education and obtained a diploma in book keeping. As he was the son of a small farmer this diploma was certainly an accomplishment.

In the Netherlands, Anton de Kom works for a short period in the Hague and in his last job, working for a coffee/tobacco firm, he is fired because of his political believes. Anton de Kom is described as an anti-colonialists who also seeks contact with students from Indonesia studying in Holland. Anton de Kom is a political activist and supports in 1926 a manifest against Dutch colonialism.

He is an excellent speaker and writer who talks and writes about Suriname in the 'Communist Guide' and 'Links Richten' (Aim Left). He is active in the Dutch Communist Party and Anti-Imperialist and Colonialist organizations. Anton de Kom works for a while in the Royal Library and begins to write his book about 'Slave Resistance in Suriname'. In 1932, Anton de Kom and his family departed the Netherlands to return to Suriname.

He arrived on January 1933 in Paramaribo where he is welcomed by the crowd. His return to Suriname had alarmed the Dutch government as the Minister for the colonies had informed the GovGen of the Kom's return and had labeled him a 'communist agitator' and an anti-colonialist.

Upon his return in Suriname, Anton de Kom was not allowed by the government to hold mass meetings.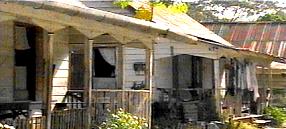 For this reason he opened a small 'open air' office on his front yard what is now the Anton de Kom street. Hindustanis and Javanese from the farming districts came to Paramaribo to see and listen to him.

The Javanese saw in Anton de Kom an incarnation of "Gusti Amat' a legendary Javanese king who had come to Suriname to save them and to take them home to Java. Hindustanis saw in him a representative from Gandhi who would bring them back to India. Anton de Kom was not so popular among the Creoles workers and unemployed. It has been suggested that the Creoles were already politically organized and did not need him.

On January 31, 1933, the colonial government decides to clear and close his open air office in front of his house. When Anton de Kom complaints to the authorities he is promptly arrested and placed in a jail cell at Fort Zeelandia. News of his arrest and jailing spreads through the country and on 7 February 1933 people begin to congregate in front of the GovGen palace. They refuse to disperse and when the police opens fire in the air, panic and confusion reigns.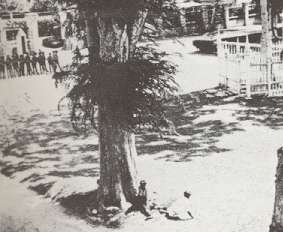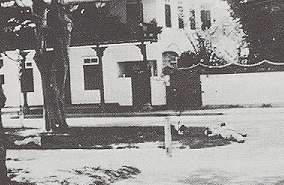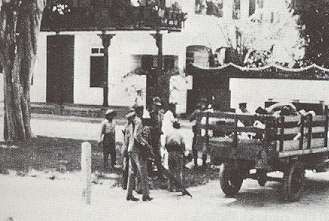 Two people are killed in the stampede and many are wounded and hospitalized. Anton de Kom is held for three months in a jail cell at Fort Zeelandia.

The government has no evidence and does not have a case against him. Thus the Dutch government exiles Anton de Kom to the Netherlands. Back in Holland, Anton de Kom endures many hardships. His anti-colonialist spirit is not broken. He holds lectures and works on his book. However all his writings are subject to Dutch censorship. When WWII breaks out, Anton de Kom joins the resistance. Then on 7 August 1944 he is picked up by German security forces and transported to a German concentration camp Neuengamme where he dies on 25 April 1945.

---------


Met dank aan Albert Buys